Royal Quest FOOL FOR YOU "Fuji"
  D.O.B.: 13.04.2020
Color: blue – roan
Sire: Topday RINGO STAR
Sam: Royal Quest BODY WISHES
Health: PRA clear | FN  clear | AMS clear | HD-A/patella% | eyes clinically good (2023)
Achievements
Interchampion I.C.E.
Junior Champion of Lithuania
Worldly Dog Show Brno 2021 : 2 place in younger class
Wordly Dog Show Geneva 2023 : 4 place in open class
Junior Champion of Poland
Champion of  Poland
Champion of  Slovakia
Champion of  Macedonia
Champion of  Serbia
Champion of  Germany (VDH)
Winner of club of Serbia 2023
Grand Champion of Poland
Grand Champion of Lithuania
Grand Champion of Serbia
Positive qualification for Cruft's
Cacib : 14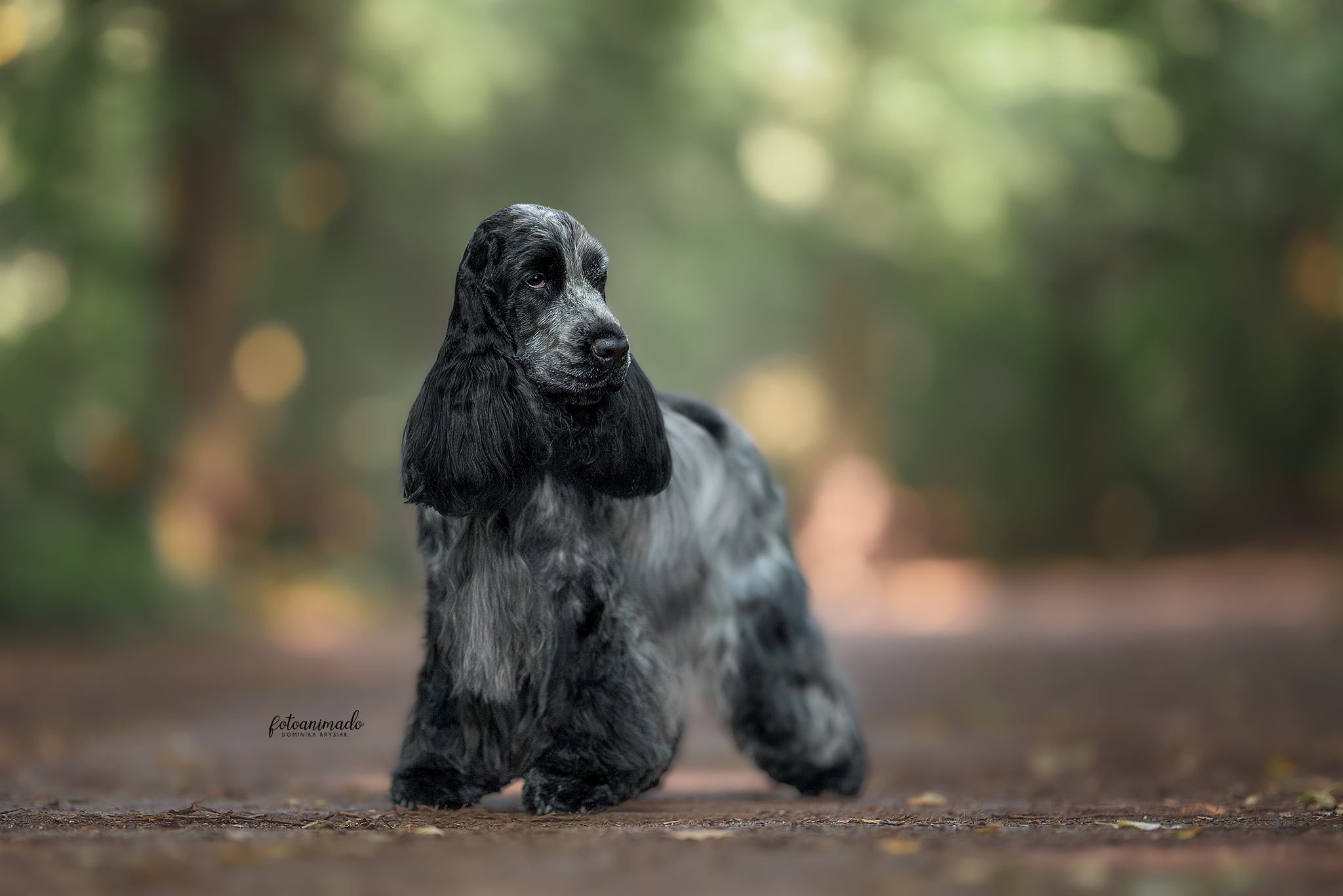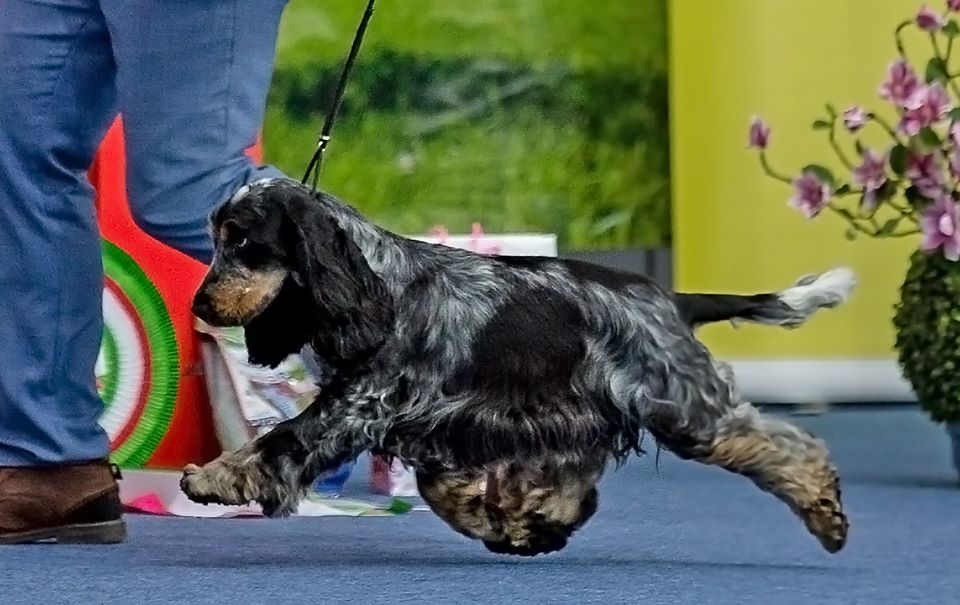 Royal Quest BODY WISHES "Bestia"
D.O.B.: 12.05.2018
Color: blue roan and tan
Sire: Cassom Hey Jude
Dam: Fruit Sugar Coolgang
Health: PRA clear | FN clear | HD-A | patella % , AON clear b.p. | eyes clinically good (2023)
Achievements
Interchampion I.C.E.
Puppy Champion of Slovakia
European dog show Budapest 2021 : 1 place in the open class
The Cocker Spaniel Club Champion 2022 : 1th in Special Open Particolour Class , 4th in open class
The Cocker Spaniel Club Champion 2023 : 4th in open class
Junior Champion of Poland
Junior Champion of Slovakia
Junior Champion of Lithuania
Champion of Poland
Champion of Bulgaria
Grand Champion of Bulgaria
Grand Champion of Poland
Grand Champion of Slovakia
Club Champion of Lithuania
Champion of Montenegro
Champion of Poland
Champion of Slovakia
Champion of Chroatia
Split Winner'20
Lifelong qualification for Cruft's
CACIB : 17
res.CACIB : 2
Royal Quest CRAZY ABOUT HER "Cookie"
Color: blue roan
D.O.B.: 10.07.2021
Sire: Royal Quest ALMOST ILLEGAL
Dam: Royal Quest FOOL FOR YOU
Health: PRA clear b.p. | FN clear b.p. | HD A | Patella 0/0 | eyes clinically good (2023)
Achievements
Junior Champion of Lithuania
Junior Champion of Poland
Junior Champion of Slovakia
Junior Winner of Lithuanian Club 2022
CRUFTs 2023  qualifications from Slovakia and Poland
Champion of  Poland
Champion of Romania
Champion of Bosnia and Herzegovina
Specialist European Dog Show Spanieli Budapest 2021 : Minor Puppy Speciality Winer ,Best on Show Minor Puppy
CRUFTs 2024 qualification from Bosnia and Herzegovina
CACIB: 2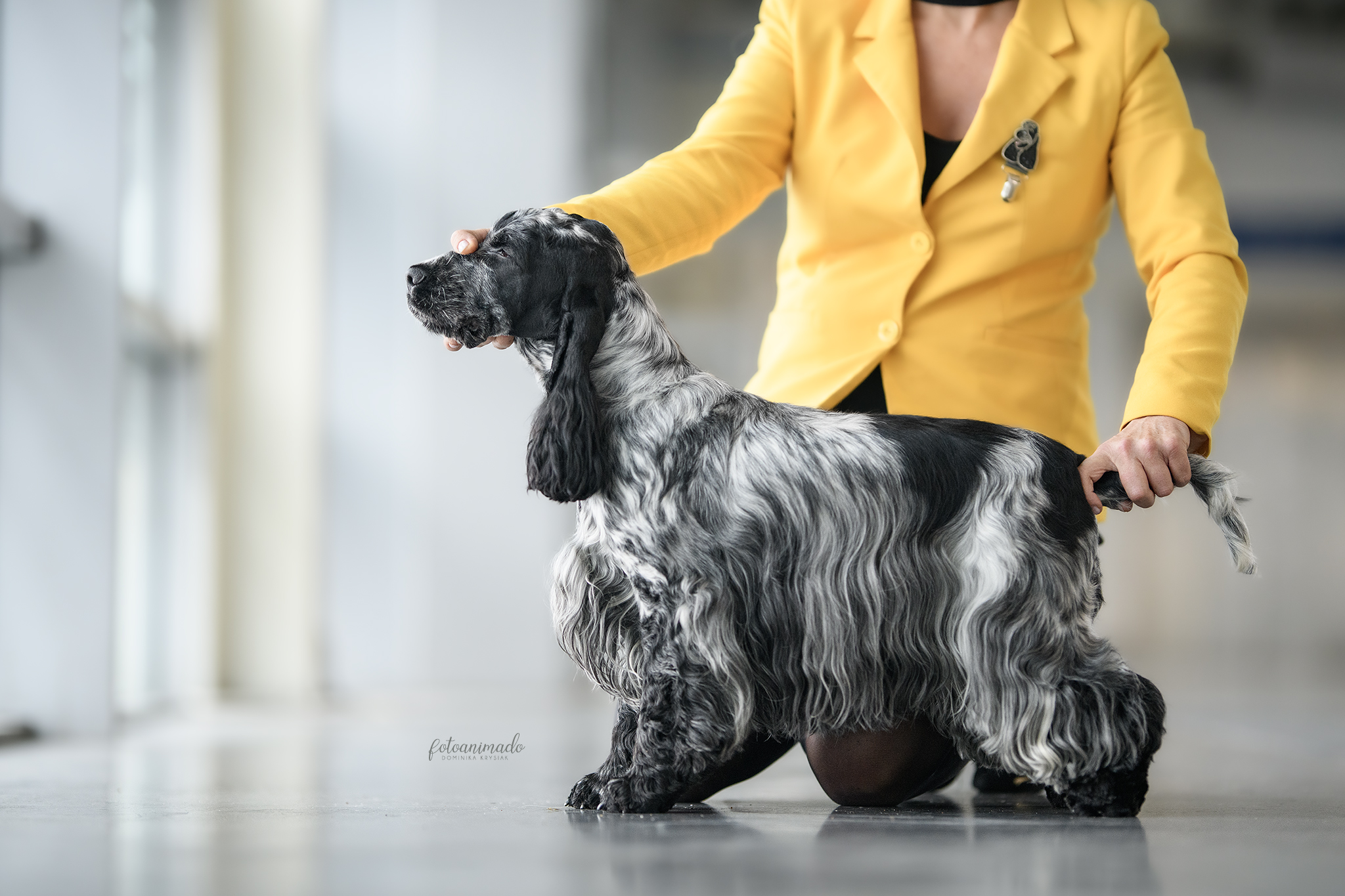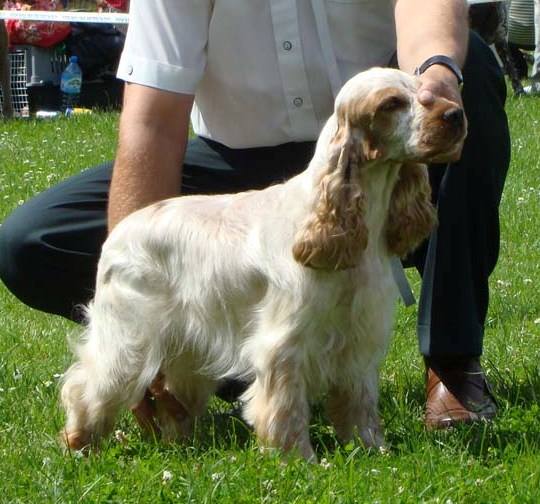 Alisia's favourite place is our knees but comfortable place near to  our fireplace also satisfies her. She is very tender and caring girl. The largest cuddler in our pack.
"Dotti" DELUXE vom Schloß Hellenstein
D.O.B.: 21-03-2014
Color: blue – roan
Health: prcd – PRA N/N clear | eyes clear | FN – N/N clear
Sire: Billsor Kolbenboy
Dam: Stradivari vom Schloß Hellenstein
Dotti is our flicker. ♥ She is a volcano of energy and joy. Always willing and first whether it is preparing to walk or swim.
Dotti is the biggest joker of the whole pack. She is willing and first regardless of whether preparing a walk or a bath for her.
Achievements
Brno 2014 European Promise
Junior Champion of Poland
Junior Champion of Lithuania
Junior Champion of Bulgaria
Champion of Bulgaria
Champion of Poland
Grand Champion of Macedonia
7x CACIB | 4x Res.CACIB
Crufts Qualification 2017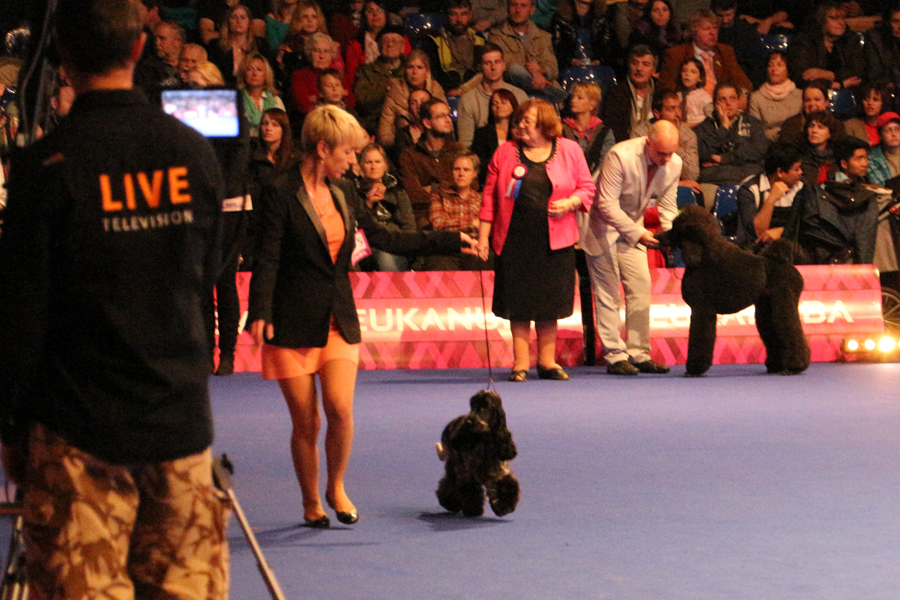 Behind The Rainbow Bridge
"Słodka" FRUIT SUGAR COOLGANG
D.O.B.: 26-02-2013 – [*] 04.01.2023
Color: white – orange
Zdrowie: prcd – PRA N/N clear | eyes clear | FN – N/N clear | HD-A
Sire: GB Sh Ch NORD UCH NORDJV-11 DKV-12 Zwycięzca Świata'13
COCKER OF THE YEAR & SPANIEL OF THE YEAR NORWAY 2012
Rainstorm's Latest News
Dam: PLCH BLEPER'S FLAME OF PASSION
Słodka was a phenomenal bitch and she knew it. Everyone who met her was impressed. The most common words were – amazing or sweet. And so she was. Together with younger Dotti they created a frisky duet. Słodka loved to run, swim and lay on our lap. Słodka was not only the joy of my life, but also with her I enjoyed my first successes at prestigious shows and it was Słodka who started my kennel. She was my sunshine…she was my everything.
Achievements
International Beauty Champion
Best Puppuy of Club Show '13
Polish Club Winner 2015
Junior Champion of Poland
Junior Champion of Lithuania
Junior Champion of Germany/VDH
Champion of Russia
Champion of RKF
Champion of Poland
Champion of Lithuania
Champion of Bulgaria
Champion of Estonia
Champion of Germany/C.I.B
Chamion of Slovakia
8x Cacib | 9x Res.Cacib
Crufts  Qualification2016
Crufts Qualification 2018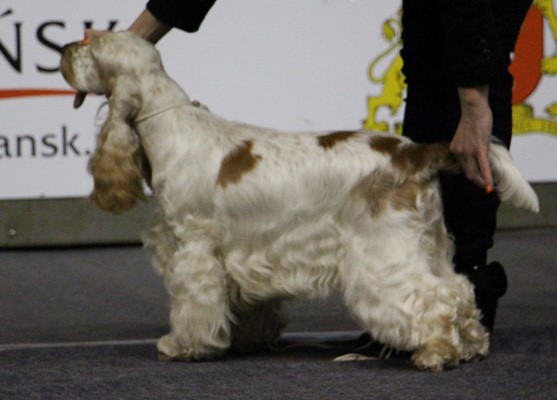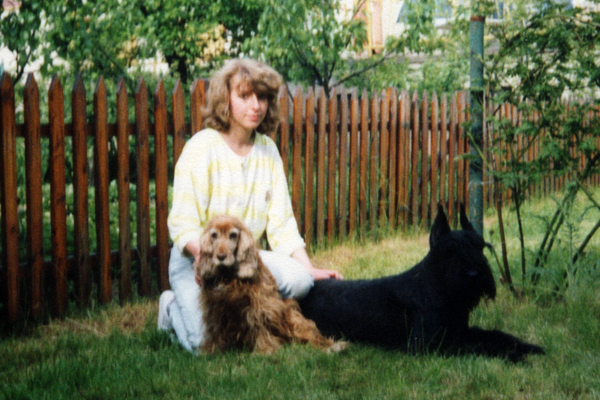 Kora- from this "redhead" all began. Cheerful, cuddly, eager to play and learn.
She showed me what a wonderful dog is a cocker spaniel. Thanks to her fell in love with this breed, and this love continues. I hope she feelt how much she was important to me. ♥
Dzeila had character, but with a little our patience she grown into a beautiful, smart and polite bitch. She loved to play with sticks and pick up pebbles from the water. She watched our son as the best nanny. ♥ We spent many happy moments thanks to her.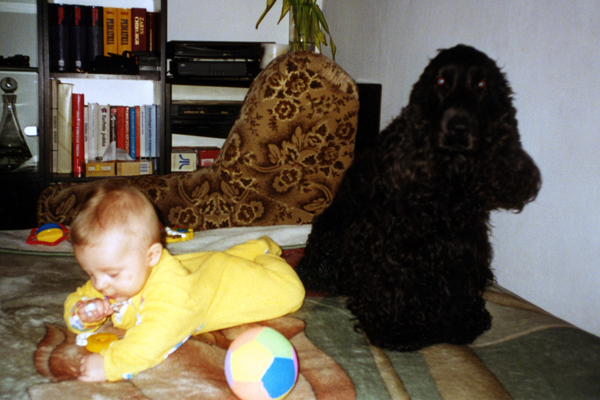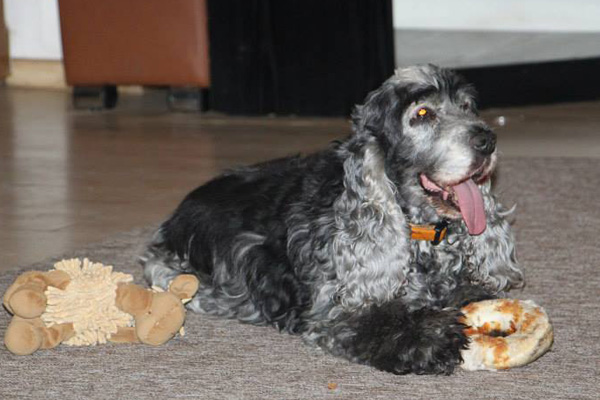 Kropeczka came to us as a matronly bitch. It was great joy for us whet she started to trust us and open on whole world. She enjoyed our walks (8 -10 km) and even as a 13 year old female never missed even one. She loved to curl up in the glomerulus on our knees. By the end of her days she was beautiful in great condition girl. Her children just shine on the international show rings as polish cocker spaniels pride.