"Asgard" Royal Quest ALMOST ILLEGAL
D.O.B.: 18-06-2016
Color:  blue – roan
Zdrowie: AON clear | PRA clear | FN clear | HD-A | patella % | eyes clinically healthy (2023)
Sire: Annilann Sergeant Blast
Dam: Fruit Sugar Coolgang
Frozen semen available
Asgard is very friendly and eager to play. He is beautiful, dynamic and I can't imagine my life without him. He is all aroud the place and he has unlimited energy!!!
Achievements
Interchampion I.C.E.
WDS Lipsk 2017: 4th in junior class
EDS Wels 2019: 4th in open class
WDS Brno 2021: 3rd in open class
Junior Champion of Poland
Junior Champion of Lithuania
Junior Champion of Slovakia
Polish Winner 2018
Champion of Russia
Champion of RKF
Champion of Poland
Champion of Bulgaria
Champion of Germany
Champion of Estonia
Champion of Slovakia
Champion of Lithuania
Grand Champion of Poland
Grand Champion of Bulgaria
Baltic Junior Winner 2017
Lifetime Crufts Qualification
Cacib : 15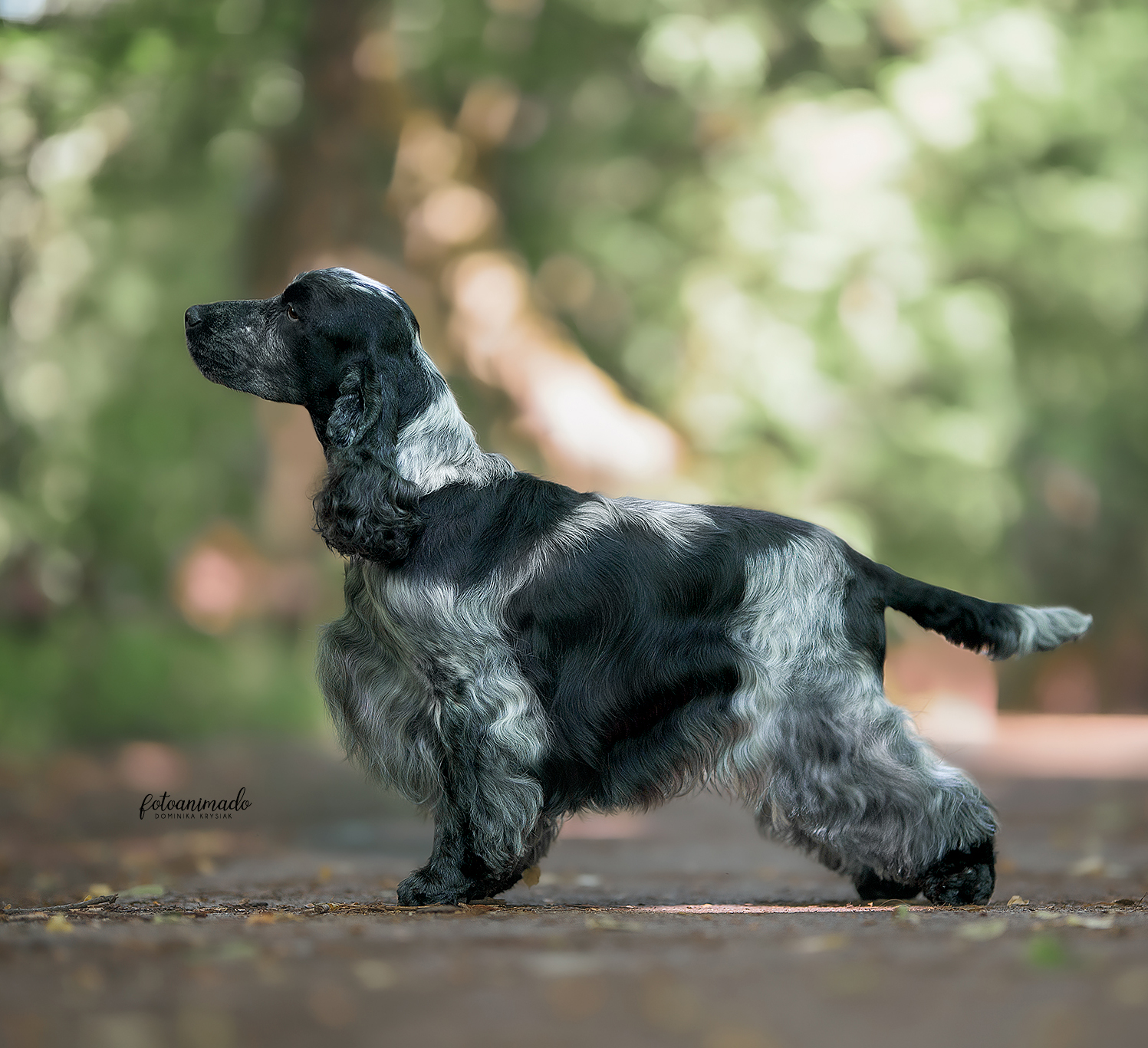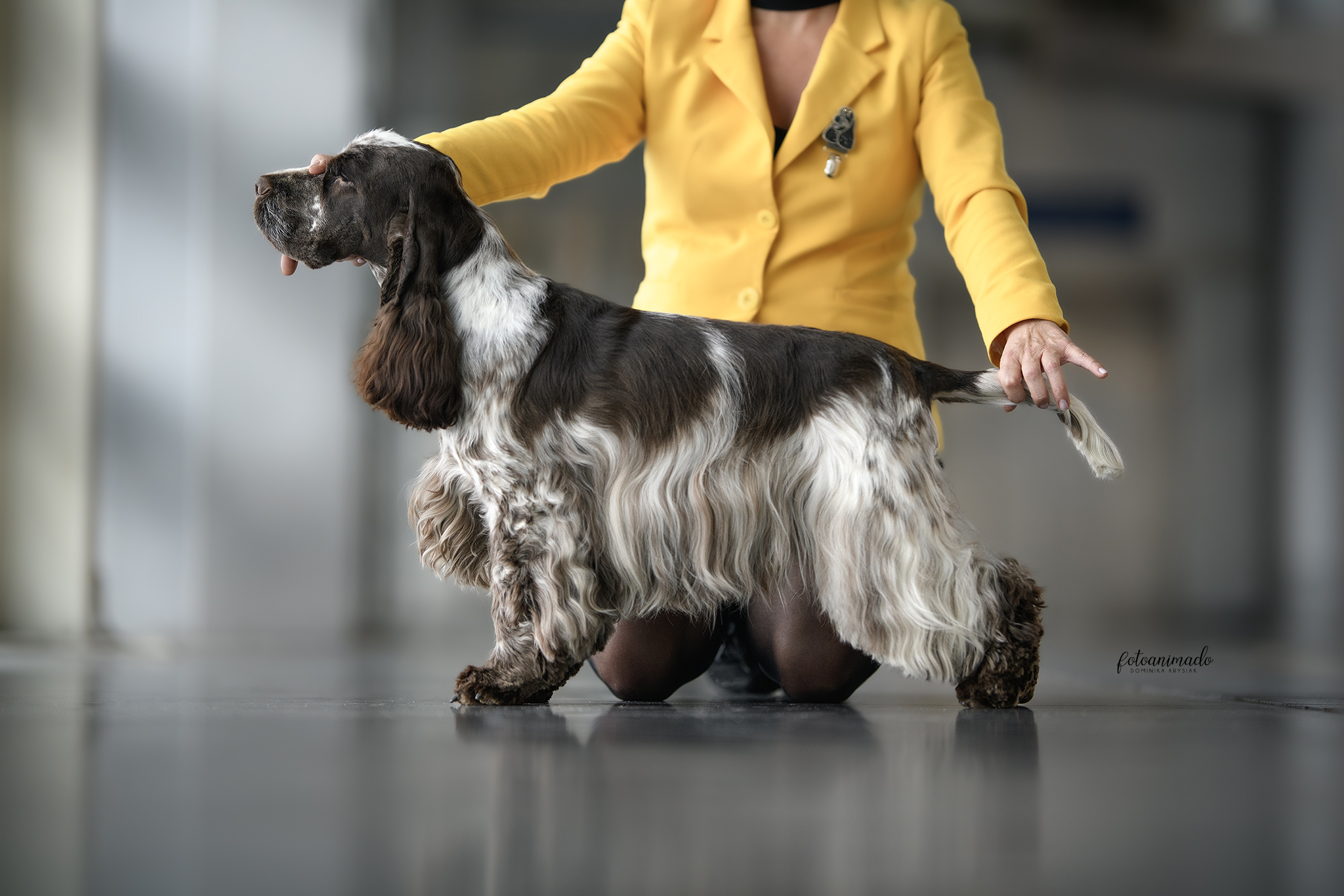 "Demon" Royal Quest DELICIOUS
D.O.B.: 25-07-2021
Color: white– chocolate roan and tan
Health: AON , PRA, FN clear (after parents) | eyes clear (2023) | HD A | patella 0
Sire: Heluin MIX OF QUALITIES
Dam: Royal Quest BODY WISHES
Frozen semen available
Achievements
Junior Champion of Poland
Junior Champion of Lithuania
Junior Champion of Slovakia
Junior Champion of Germany
Cruft's 2023 qualification from Poland, Slovakia and UK
Champion of Poland
Champion of Macedonia
Champion of Romania
Cruft's 2024 qualification from Slovakia
5x CACIB: 1 from Germany, 2 from Romania, 1 from Slovakia , 1 from Poland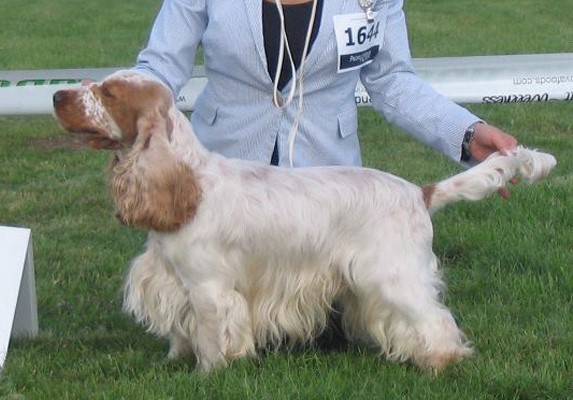 "Spy" Bleper's Spy Of Love
D.O.B.: 30-05-2010
Color: white– orange
Health: prcd – PRA N/P carrier | eyes clear | FN – N/N clear
Sire: MANCHELA SHIRAZ
Dam: PL CH BLEPER'S VIEN-WINE
After his mom Spy inherited an extraordinary hunting instinct. He is fast and agile. His movement dynamics is similar to a racing car – both leave dust behind. 😀 He has very friendly yet not  pushy character. Guardian of the house, he checks the perimeter and is extremely alert. Nicely and proportionaly built – the "Showman".
He believes he is the king, besides he does have a golden bowl, and that obliges to be one.
Achievements
Junior Champion of Poland
Junior Champion of Lithuania
Lithuanian Club Junior Winner
2x CACIB, 1x Res.CACIB
Champion of Poland
Stud Dog
Behind The Rainbow Bridge
"Casanova" Bleper's Casanova
D.O.B.: 14-11-2008 – [*] 18.07.2023
Color: blue – roan
Health: prcd – PRA N/N clear | eyes clear | FN – N/N clear
Sire: EISBAR VOM SCHLOB HELLENSTEIN
Matka: PLCH BLEPER'S WHISTLE
The easiest way to describe him was "a heart on four legs". Grey Eminence of the pack… Officially Spy is the boss, but it's Casanova who run the pack … and our lives. He was our watch and spare time organizer. Casanova loved bike hikes. He was very courageous. Everybody who met Casanova was impressed by his great character. He will be missed greatly.
Achievements
Champion of Poland
Champion of Lithuania
Working Dogh
Stud Dog